VISIT OUR RETAIL LOCATION!
571 CHASE ROAD
LUNENBURG, MA 01462
TUESDAY-SATURDAY 10AM-5PM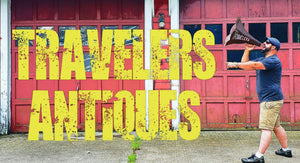 WE SERVICE ALL OF NEW ENGLAND!
Travelers Antiques Estate Sales is a top rated and award winning company! We specialize in antiques, but we sell everything! This means we can help sell that hidden Monet painting collecting dust in your attic or the sponges under the kitchen sink...
WE ARE EXCELLENT AT WHAT WE DO!
We have been featured in numerous different platforms and asked to be a speaker on multiple occasions about the ever changing antique industry.
Call today for a FREE evaluation of your estate, jewelry or coins!
978-399-9953